We aspire to utilize this discovery for the greater good of humanity.
Board Members of the Foundation
Professor Andrew Hague has been involved with lithotripsy technology since 1987 at St Thomas' Hospital in London. He founded CellSonic Limited and developed non-surgical, irreversible electroporation in 2016. The first cancer patient is still alive and well today. From knowing how to stop cancer in a patient, Professor Hague will now demonstrate with the support of Sapiens Shield that cancer can be stopped in a population. These chronic diseases become history thanks to the beneficial application of biophysics.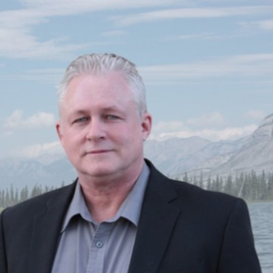 Dr. Glen Halls has a background in Herbal Medicine and has long been an advocate for holistic and alternative health therapies. He received his Ph.D. in music theory and composition from the University of Victoria in 1995 and has taught at the University of Calgary and York University in Toronto. Dr. Halls serves as an advisor to several cancer-related integrated health studies on the body's energy and regulatory systems and cellular biophysics in general.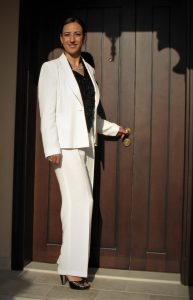 Laila Mouzona MA has a master's degree in Arabic-English translation from Portsmouth University. She will oversee the collection of data from studies so that the findings from a hundred thousand people can be analysed to show that compared to previous years and similar towns in the vicinity, where the Sapiens Shield diagnose and cure program was run, chronic disease was stopped and can be stopped forever by continuing with diagnose and cure.
Alexander started his career in the late nineties as a stockbroker and fund manager in Stockholm. He then moved to London and set up one of the first internet-based TV channels within E-Sports and later on established a company within renewable energy in Scotland. He is a director of an Auto electronic software company that works in optimizing car software and a Foundation Broker firm that sets up charity foundations and helps them with funding their projects.  He is also involved directly in many foundations. One of them is in the field of clearing the air in a room or building of all pathogens with a bipolar ionization machine. He is also a partner in one of the only major scale green High Performance and Edge computing technologies integrated into the Nordic district heating systems. 
Martin is the founder and CEO of a company located in Sweden-Stockholm "Foundation Broker." He has been working for over 20 years with both financial institutions and foundations. Martin's center of expertise is within Foundation Brokerage. Foundation Broker helps companies and entrepreneurs form their foundation and find their funding. In this way, we stimulate growth and contribute to a more philanthropic business climate. Through the founding cooperation in our network, Foundation Broker can create and develop foundations; Develop the companies around the foundations; Collaborate both nationally and internationally.
Follow the link below for further information on donations and contact information.